EMCI Register becomes a member of the European Boating Industry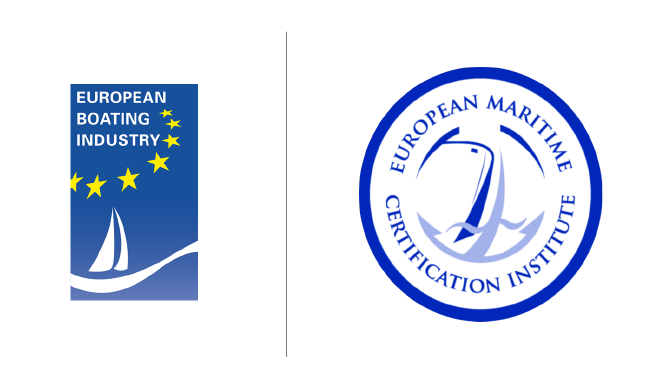 EMCI Register is proud to announce it has joined the European Boating Industry (EBI) as a sustaining member. The EBI has access to a broad range of European officials and institutions and is crucial to representing the over 32,000 European boating companies, responsible for 288,000 jobs, at the European level. It also has access to relevant European partners such as Industry4Europe to ensure it can take action if there are issues of a cross-sectoral nature. The EBI is based in Brussels, the engine room of the European Union, ensuring it is active exactly where it matters.
EMCI Register has joined the EBI in order to increase its European activities and to assist, where possible, the organisation and the industry with its specialised knowledge of the Recreational Craft Directive, ICT, the Dutch Market and conformity assessment. Using this knowledge EMCI Register will be an active member of the organisation, especially with matters relating to Recreational Craft Directive and conformity assessment.
Following the approval as sustaining member of EBI, Chairman of EMCI Register Giel Tettelaar commented "EMCI Register is excited to join EBI and to work together with the other members to represent the recreational craft sector on the European stage. We are not interested in sitting on the side lines and we look forward to actively assisting EBI in its activities to assist the sector."
After the EBI General Assembly, EBI President Jean-Pierre Goudant commented "We are proud of having successfully brought our key messages into the work of the EU institutions on the issues that count for our industry. The recreational boating sector is seen as a trusted partner on key topics and we look forward to building on this in 2021. As EBI, we are also delighted to further grow our membership and welcome two new sustaining members. EMCI Register and TransEurope Marinas offer very important perspectives that we look forward to bringing into our work."


About European Boating Industry
European Boating Industry (EBI) represents the recreational boating industry in Europe, which encompasses subsectors such as boatbuilders (building motorboats, sailing boats, yachts, personal watercraft, and other recreational boats), engine manufacturers, equipment manufacturing, refit and maintenance companies, boat dealers and importers, marinas and yacht harbours, boat charter and rental companies, water sports rental companies and other related companies.
EBI's members are the national associations representing the recreational boating industry, as well as a number of individual companies (sustaining members). EBI is an established stakeholder at EU level, defending and promoting the interests of its members on key issues ranging from Single Market legislation to blue growth, tourism and trade policy. In Europe, the recreational boating industry is made up of 32,000 companies (mostly SMEs) which directly employ over 280,000 people. The sector is a key contributor to tourism and to local economies in coastal and island regions, and Europe is an important exporter of recreational boating products.
More about EBI: europeanboatingindustry.eu